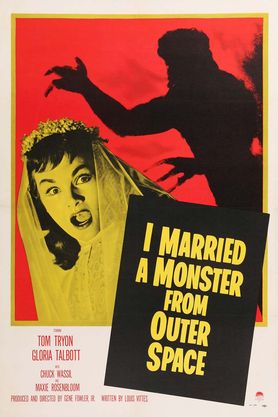 I Married a Monster From Outer Space
Directed by Gene Fowler Jr.
1958 • Not Rated • English • 77 min.
Shortly after her wedding, a woman begins to suspect something strange is going on with her new husband. If she knew the title of the movie she was in, that'd be a good hint.
Cast: Tom Tryon, Gloria Talbott, Peter Baldwin