Inactive listing. This title is classified as "inactive" in our database. The below information is likely out-of-date.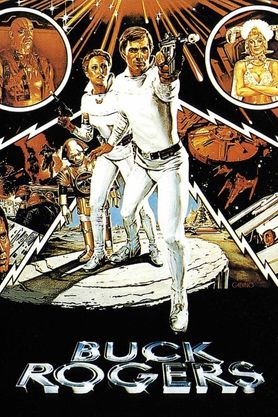 Buck Rogers in the 25th Century
Developed for Televison by Glen A. Larson and Leslie Stevens
1979 • TV-G • English • 60 min.
The character of Buck Rogers, the Rip Van Winkle of sci-fi, has been around since the late 1920s. He was reimagined in the wake of the massive success of Star Wars for this fun and pulpy TV show that originally aired on NBC. This Buck is kind of a James Bond of the 25th century, who uses his 20th century wits and charm to defeat the bad-guy-of-the-week and win the affection of the love-interest-of-the-week.
Cast: Gil Gerard, Erin Gray, Felix Silla, Tim O'Connor