Inactive listing. This title is classified as "inactive" in our database. The below information is likely out-of-date.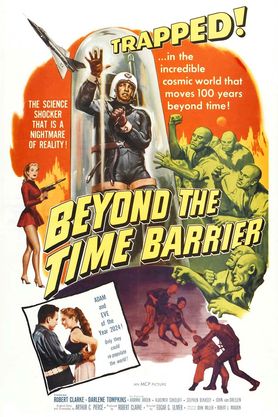 Beyond the Time Barrier
Directed by Edgar G. Ulmer
1960 • Not Rated • English • 75 min.
In 1960, a military test pilot is caught in a time warp that propels him to year 2024 where he finds a plague has sterilized the world's population.
Cast: Robert Clarke, Darlene Tompkins, Arianne Ulmer