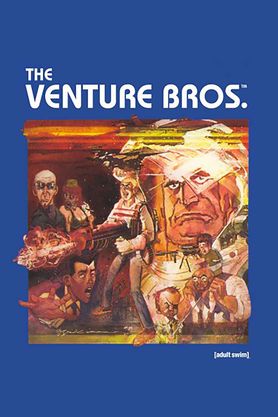 The Venture Bros.
Created by Jackson Publick
2003 • TV-MA • English • 30 min.
One of our favorite TV shows of all time. The Venture Bros. started off as a post-modern satirical take on the iconic 1960s family adventure show Jonny Quest. But over several seasons the series' two main Venture creators (every one of the show's 80+ episodes was written by Jackson Publick and/or Doc Hammer) continued to add to characters and plotlines, creating a sprawling adventure/sci-fi romp with pop culture and historical influences ranging from David Bowie to Silver Age Marvel Comics to Hunter S. Thompson to Henry Kissinger.
Cast: Christopher McCulloch, James Urbaniak, Doc Hammer, Patrick Warburton