Inactive listing. This title is classified as "inactive" in our database. The below information is likely out-of-date.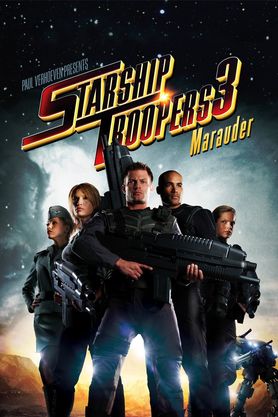 Starship Troopers 3: Marauder
Directed by Edward Neumeier
2008 • R • English • 104 min.
This direct-to-video sequel to Paul Verhoeven's Starship Troopers doesn't have scale (or budget) of the original, but it does retain the original's anti-fascism satirical spark. And Casper Van Dien is back, too.
Cast: Casper Van Dien, Jolene Blalock, Stephen Hogan