Inactive listing. This title is classified as "inactive" in our database. The below information is likely out-of-date.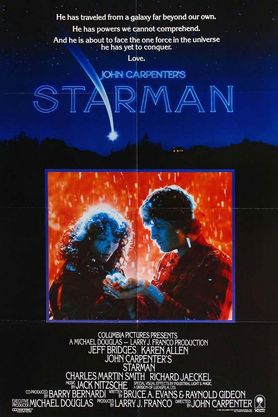 Starman
Directed by John Carpenter
1984 • PG • English • 115 min.
It's kind of like E.T., except the alien looks like Jeff Bridges and instead of kids helping him out it's Karen Allen. So, yeah, it's pretty great, and that's before you even get to the fact that John Carpenter directed it.
Cast: Jeff Bridges, Karen Allen, Charles Martin Smith