Inactive listing. This title is classified as "inactive" in our database. The below information is likely out-of-date.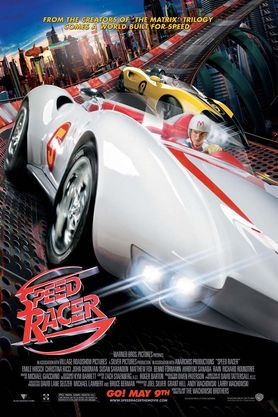 Speed Racer
Directors: Lana Wachowski, Lilly Wachowski
2008 • PG • English • 135 min.
The Wachowski sisters followed up their original Matrix trilogy with this colorful, kinetic, and highly stylized adaptation of the iconic 1960s Japanese animated TV show.
Cast: Emile Hirsch, Matthew Fox, Christina Ricci