Inactive listing. This title is classified as "inactive" in our database. The below information is likely out-of-date.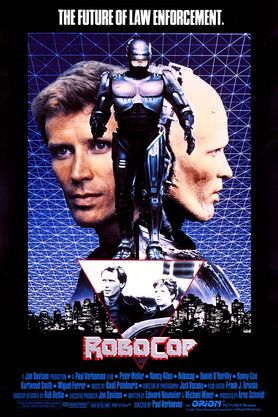 RoboCop
Directed by Paul Verhoeven
1987 • R • English • 102 min.
In a dystopian future, a malicious corporation privatizes the Detroit police force and turns a wounded cop into a cyborg. One of director Paul Verhoeven's iconic sci-fi flicks — he also made Starship Troopers and the original Total Recall.
Cast: Peter Weller, Nancy Allen, Dan O'Herlihy