Inactive listing. This title is classified as "inactive" in our database. The below information is likely out-of-date.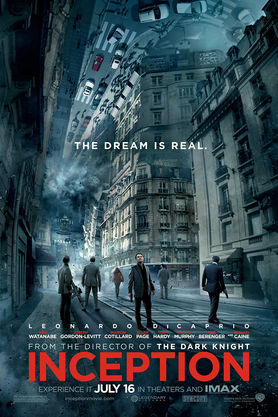 Inception
Directed by Christopher Nolan
2010 • PG-13 • English • 148 min.
A thief who uses dream-sharing technology to steal corporate secrets gets hired to do the opposite — to plant an idea in someone's head. Yeah, it's a pretty weird movie, and that's before the movie gets into dreams-inside-of-dreams.
Cast: Leonardo DiCaprio, Joseph Gordon-Levitt, Elliot Page