Inactive listing. This title is classified as "inactive" in our database. The below information is likely out-of-date.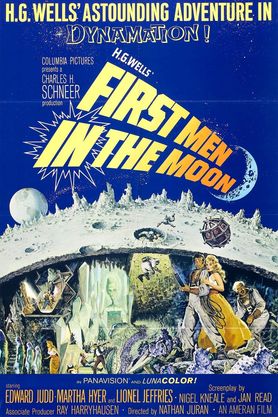 First Men in the Moon
Directed by Nathan Juran
1964 • Not Rated • English • 103 min.
Astronauts on a modern-day moon mission discover evidence of a much earlier moon landing, one that was accomplished in Victorian times. Featuring special effects work from Ray Harryhausen. Based on the H.G. Wells novel.
Cast: Edward Judd, Martha, Hyer, Lionel Jeffries