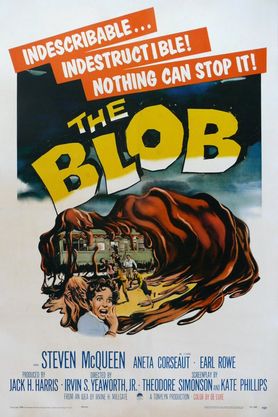 The Blob
Directed by Irvin S. Yeaworth Jr.
1958 • Approved • English • 82 min.
A formless and seemingly unstoppable creature grows larger and larger as it devours every person and animal in its path in this classic creature feature. A young Steve McQueen stars, though he isn't as young as the teenager he portrays in the movie.
Cast: Steve McQueen, Aneta Corsaut, Earl Rowe