Inactive listing. This title is classified as "inactive" in our database. The below information is likely out-of-date.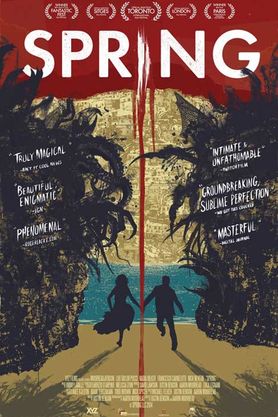 Spring
Directors: Justin Benson, Aaron Moorhead
2014 • Not Rated • English • 109 min.
Have you ever wondered what it would look like if H.P. Lovecraft wrote Last Tango in Paris? The answer is Spring, the second film from filmmaking duo Justin Benson and Aaron Moorhead. Made between Resolution and The Endless, the film is the rare science fiction horror-romance that is as effective as David Cronenberg's The Fly in its compelling central relationship and unconventional exploration of body horror.
Cast: Lou Taylor Pucci, Nadia Hilker, Francesco Carnelutti