Inactive listing. This title is classified as "inactive" in our database. The below information is likely out-of-date.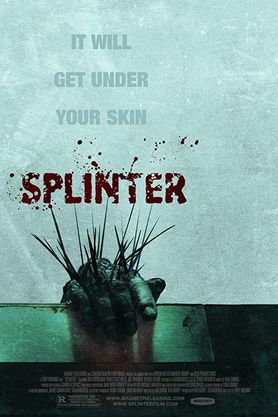 Splinter
Directed by Toby Wilkins
2008 • R • English • 82 min.
If The Thing took place in a small-town convenience store, it would look a lot like Toby Wilkins' Splinter. A smart and claustrophobic sci-fi thriller with impressive effects and a unique take on the invading monster, the film also boasts a great performance from Shea Whigham two years before his career-making turn on HBO's Boardwalk Empire.
Cast: Charles Baker, Jill Wagner, Paulo Costanzo