Inactive listing. This title is classified as "inactive" in our database. The below information is likely out-of-date.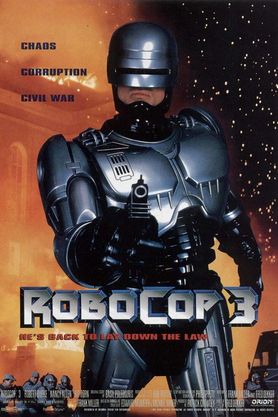 RoboCop 3
Directed by Fred Dekker
1993 • PG-13 • English • 105 min.
Monster Squad director Fred Dekker helmed this somewhat less violent sequel to the ultra-violent Paul Verhoeven classic. Dekker and comic book legend Frank Miller (Sin City, The Dark Knight Returns) wrote the script.
Cast: Robert John Burke, Nancy Allen, Mario Machado