Inactive listing. This title is classified as "inactive" in our database. The below information is likely out-of-date.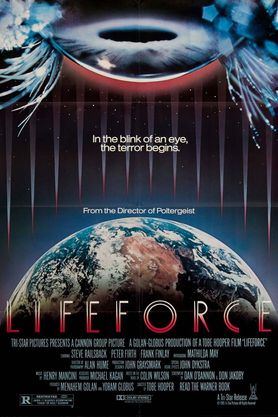 Lifeforce
Directed by Tobe Hooper
1985 • R • English • 116 min.
Vampires. From outer space. And they're naked. Just wandering around totally naked, draining people's life force. Directed by the guy who made The Texas Chain Saw Massacre. And if all that's somehow not enough for you, Sir Patrick Stewart shows up.
Cast: Steve Railsback, Mathilda May, Peter Firth, Patrick Stewart