Inactive listing. This title is classified as "inactive" in our database. The below information is likely out-of-date.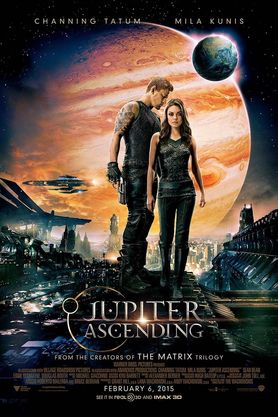 Jupiter Ascending
Directors: Lana Wachowski, Lilly Wachowski
2015 • PG-13 • English • 127 min.
The creators of The Matrix paid homage to Alice in Wonderland in that movie. They give a nod to Cinderella in Jupiter Ascending, a movie about a working-class earth woman who finds out she is cosmic royalty.
Cast: Mila Kunis, Channing Tatum, Eddie Redmayne