Inactive listing. This title is classified as "inactive" in our database. The below information is likely out-of-date.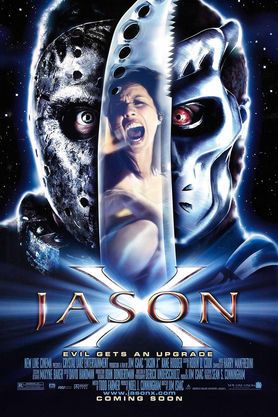 Jason X
Directed by James Isaac
2001 • R • English • 91 min.
The Friday the 13th killer in outer space? Featuring an acting turn from legendary horror director David Cronenberg? What else could you ask for?
Cast: Kane Hodder, Lexa Doig, Jeff Geddis