Inactive listing. This title is classified as "inactive" in our database. The below information is likely out-of-date.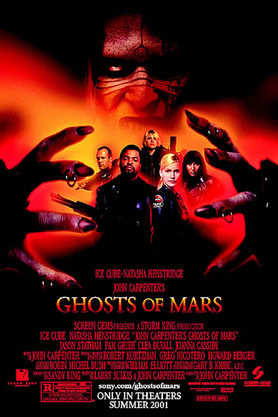 Ghosts of Mars
Directed by John Carpenter
2001 • R • English • 98 min.
Horror and sci-fi directing legend John Carpenter never shied away from his fondness for classic westerns. He kind of made a secret western with Ghosts of Mars, which is basically a cowboys-and-Indians movie dressed up as a haunted-alien-planet movie, with a little Rashomon-style unreliable narration thrown in for good measure.
Cast: Natasha Henstridge, Ice Cube, Pam Grier