Inactive listing. This title is classified as "inactive" in our database. The below information is likely out-of-date.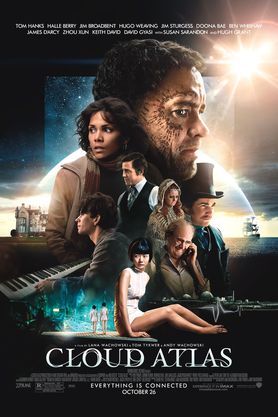 Cloud Atlas
Directors: Tom Tykwer, Lana Wachowski, Lilly Wachowski
2012 • R • English • 172 min.
Disparate narratives from six different times in human history begin to weave together in thematic and spiritual ways in this complex and beautiful science fiction epic from the Wachowski sisters and Tom Tykwer. Based on the novel by David Mitchell, the film powerfully uses montage, cross-cutting, and actors playing multiple roles to tell a moving human story of overlapping souls across the centuries.
Cast: Tom Hanks, Halle Berry, Jim Broadbent, Hugo Weaving