Inactive listing. This title is classified as "inactive" in our database. The below information is likely out-of-date.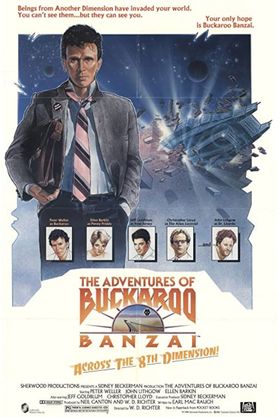 The Adventures of Buckaroo Banzai Across the 8th Dimension
Directed by W.D. Richter
1984 • PG • English • 102 min.
What more can be said about the rock star brain surgeon who leads a crime-fighting team called the Hong Kong Cavaliers? This delightfully goofy science-fiction adventure-comedy follows Buckaroo Banzai as he battles aliens from the eighth dimension whose plan to conquer earth is in its final stages.
Cast: Peter Weller, Ellen Barkin, John Lithgow, Jeff Goldblum