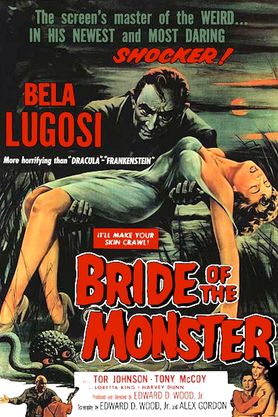 Bride of the Monster
Directed by Edward D. Wood Jr.
1955 • Not Rated • English • 70 min.
One of the notorious (and beloved) team-ups between schlock director Ed Wood and horror star Bela Lugosi, Bride of the Monster tells the story of a madman who is attempting to create superhuman men through scientific experimentation. Wrestler Tor Johnson makes his first appearance in an Ed Wood movie here, playing the cliched mute henchman, Lobo.
Cast: Bela Lugosi, Tor Johnson, Tony McCoy