Inactive listing. This title is classified as "inactive" in our database. The below information is likely out-of-date.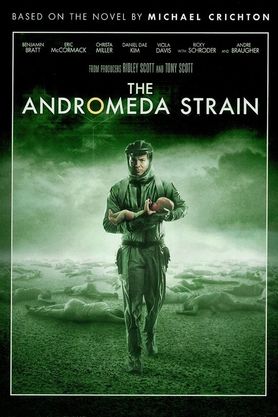 The Andromeda Strain
Directed by Mikael Salomon
2008 • TV-PG • English • 180 min.
The A&E television network produced this second adaptation of Michael Crichton's novel — the first being Robert Wise's 1971 feature film. Scientists and the military work to discover why a mysterious contagion has killed most of the population of a small town and how it is connected to a crashed satellite. In the best disaster movie tradition, the A&E iteration features an all-star cast of reliable character actors.
Cast: Benjamin Bratt, Christa Miller, Daniel Dae Kim, Andre Braugher