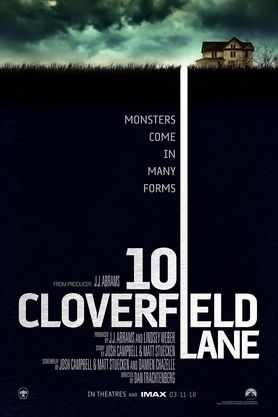 10 Cloverfield Lane
Directed by Dan Trachtenberg
2016 • PG-13 • English • 104 min.
A woman survives a car wreck only to find herself in a worse situation — trapped in an underground bunker with two men who claim that some kind of attack has poisoned the air on the surface. This sets up a suspenseful chamber piece anchored by terrific performances by John Goodman and Mary Elizabeth Winstead.
Cast: John Goodman, Mary Elizabeth Winstead, John Gallagher Jr.