Inactive listing. This title is classified as "inactive" in our database. The below information is likely out-of-date.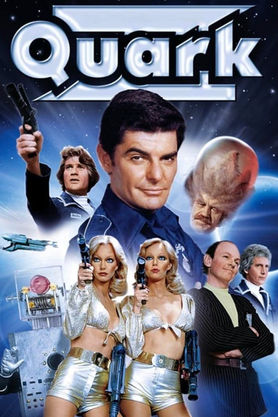 Quark
Created by Buck Henry
1977 • Not Rated • English • 30 min.
This short-lived and generally obscure sci-fi sitcom from the late 1970s was created by Buck Henry, co-creator of the better-known spy sitcom Get Smart. It came along at an interesting time — the pilot aired in 1977, right around the time Star Wars hit theaters and rocketed sci-fi into the mainstream. The other seven episodes didn't air until 1978. Despite the time period, the show has more of a Trek vibe than a Wars vibe. Henry Silva appeared as a big bad in one of the episodes about a year before he played Killer Kane on the NBC Buck Rogers show.
Cast: Richard Benjamin, Tim Thomerson, Patricia Barnstable