Inactive listing. This title is classified as "inactive" in our database. The below information is likely out-of-date.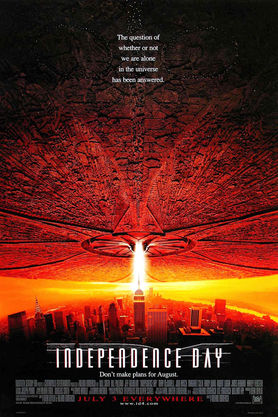 Independence Day
Directed by Roland Emmerich
1996 • PG-13 • English • 144 min.
Will Smith and Jeff Goldblum team up to save the world from an alien invasion, but not before the aliens first blow up a lot of stuff real good.
Cast: Will Smith, Bill Pullman, Jeff Goldblum