Inactive listing. This title is classified as "inactive" in our database. The below information is likely out-of-date.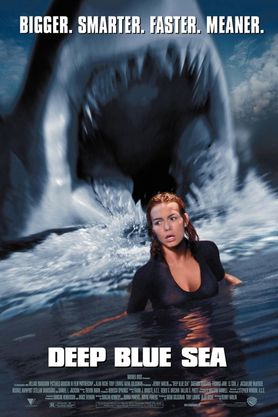 Deep Blue Sea
Directed by Renny Harlin
1999 • R • English • 105 min.
Scientists working in an undersea research facility are stalked by super-intelligent sharks, and the cast includes Sam Jackson and LL Cool J. So it is was obviously destined to be an instant classic.
Cast: Thomas Jane, Saffron Burrows, Samuel L. Jackson, LL Cool J