Inactive listing. This title is classified as "inactive" in our database. The below information is likely out-of-date.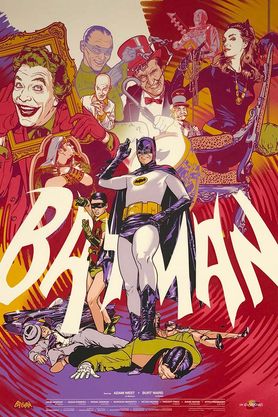 Batman
Created for Television by William Dozier
1966 • TV-G • English • 30 min.
Caped and cowled superhero Batman, along with his sidekick, Robin the Boy Wonder, fight a colorful array of rogues in this iconic 1960s TV show.
Cast: Adam West, Burt Ward, Alan Napier